HRKD
The HRKD series elements are high performance air heating elements, designed for commercial vehicles (e.g. buses) and other industrial applications. The elements employ innovative technologies to provide a high heating power at high voltage, with a low back pressure (DBK delta fin system).
In addition, the elements are engineered for long lifetime under the most demanding conditions. This type of heater features a wide height to width ratio, height 90mm x width 250 – 650mm (customizable). The element has a rigid structure utylizing CAB brazed fins, and should be mounted on a structure allowing some flexibility, e.g. a plastic housing or rubber mounts. All metal parts of the element are live (energised) and proper electrical spacings must be observed in application.
A customized harness can be provided e.g. with automotive style wiring. Customizable assemblies including stainless steel mounting frame and harness can be provided. Banks of elements can be used, meeting a wide variety of installed sizes and powers, e.g. 12kW, 24kW.
Features: (Please see Application Notes for full feature descriptions)
Power options 2kW – 6kW (5m/s @ rated voltage)
Voltage options 48 / 400 / 600V
Airflow (250, 450, 650 CFM recommended for 2, 4, 6kW)
Protection Class I
Provision for temperature signalling thermostat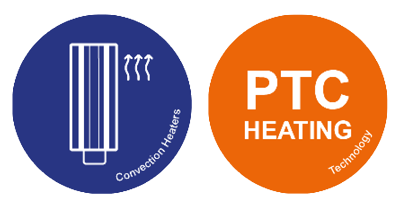 DOWNLOADS